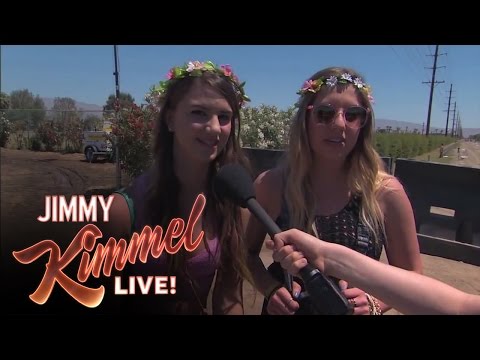 Michelle Williams in Redface
Other than assholes like Dov Hikind, we recognize that blackface is incredibly inappropriate in all situations. One would think that Oscar nominated actress Michelle Williams would know that blackface is wrong and would therefore make the logical conclusion that redface is also wildly inappropriate and fucked up.  But no.. she has appeared on the cover of AnOther Magazine in redface.  THIS...
High School Athletic Director Says He's Proud to...
Well this one takes the cake.  Instead of denying it's racist, or trying to explain how it's a joke, this athletic director in Ohio is actually owning and taking pride in the racism of his high school team's mascot. Read more here.
Mayor Vince Gray Asks Redskins to Change Name
Mayor Gray recently said, "I think that if they get serious with the team coming back to Washington, there's no doubt there's going to have to be a discussion about that," he said after a news conference, "and of course the team is going to have to work with us around that issue." He further noted that other sports teams have lost offensive names and mascots, saying:  "I think it has become...
Atlanta Braves Take a Step Back with Screaming...
Apparently, the Atlanta Braves will release a "retro" line of apparel that includes the  the "screaming indian" logo. Per SportsLogos.net, this controversial Native American caricature has not appeared on any Braves uniform since 1989.  Full article including links to images of the designs here.
Watch
Marina and the DIamonds in a Headdress
"Chief" t shirt →
As the person who sent this to me said - "seriously."
Color lines piece on Mummers →
More coverage
Native American flash mob at Mall of America! →
Organizers from Idle No More held a flash mob round dance early Saturday evening at the Mall of America to raise awareness of their movement that calls on all people "to join in a revolution which honors and fulfills Indigenous sovereignty which protects the land and water."
Fucking Mummers →
Every year the Philadelphia mummers perform a New Years parade. This year they had to get all headdressed up for some reason.
CNN: Native American designers fight cultural... →
Seattle HR Commission: Stop Using Native American...
The Seattle Human Rights Commission passed a resolution calling upon Washington state to stop the use of Native American mascots in public schools: The Commission supports the Washington State Board of Education which in September passed a resolution calling upon Washington public schools to voluntarily drop the use of Native American mascots, logos, and names.  The Commission, however, also...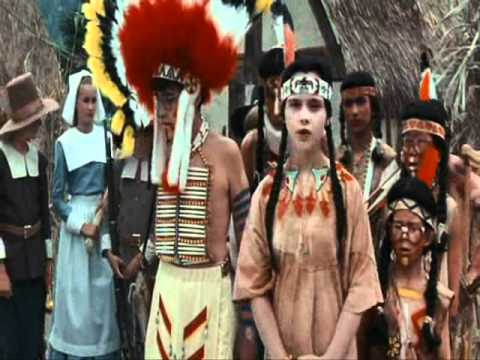 McFaddens cancels
Their statement: It has come to our attention that one of our Thanksgiving events has caused some concern to our guests. The Pilgrims and Indians party, originally scheduled for Tuesday November 20th, was intended to be a festive event to get into the holiday spirit, and was never meant to offend any ethnicity or group of individuals. We truly apologize for not being more sensitive to our loyal...
Fuck McFaddens, DC
McFaddens seems to pride itself in being DC's douchiest bar, and as DCist reports, they are continuing in that vein. As DCist aptly points out: Alcoholism affects Native Americans more severely than any other ethnic group. In 2008, the Centers for Disease Control published a study reporting that between 2001 and 2005, nearly 12 percent of all Native American deaths were...
Jezebel's "Much Needed Primer on Cultural...
The full primer can be found here. Some highlights include - What is cultural appropriation? Scafidi, the author of Who Owns Culture? Appropriation and Authenticity in American Law, said even she found it hard to give a succinct and clear definition. Here's what she'd go with: "Taking intellectual property, traditional knowledge, cultural expressions, or artifacts from...
Fashionista Suggests Alternative Costume Ideas for... →
More on the Victoria's Secret Apology
Victoria's Secret has issued a statement on Facebook apologizing for its offensive headdress debacle! "We are sorry that the Native American headdress replica used in our recent fashion show has upset individuals… We sincerely apologize as we absolutely had no intention to offend anyone. Out of respect, we will not be including the outfit in any broadcast, marketing materials...
Petition to Victoria's Secret WINS!
Victoria's Secret recently used a headdress in their 2012 Fashion Show… And there was a petition circulated on change.org to protest! I was particularly disturbed to learn about the inclusion of blatant racist stereotypes in your upcoming televised fashion show.  I am also a Victoria's Secret customer…or was, until today. Not only does your company's decision to...
Ew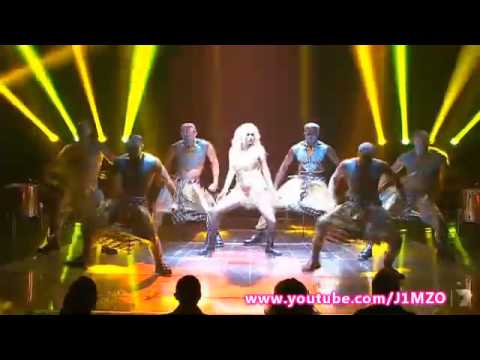 HOLY SHIT MITT ROMNEYS DAUGHTER IN LAW
Mary Romney, ladies and gentlemen…  (Don't forget to vote.. ) Source
Watch
HOLY SHIT.  At least No Doubt pulled this horrific video (only released on Friday) and issued the following statement: "As a multi-racial band our foundation is built upon both diversity and consideration for other cultures… Our intention with our new video was never to offend, hurt or trivialize Native American people, their culture or their history. Although we consulted with Native...